Ashwagandha – that which brings the power of a horse, and the stability of the earth, is a great stabilizing, rejuvenating and supportive herb. Athletes use it to improve performance, and yet it is gentle enough for the children and the elderly. Ashwagandha is an anti-stress, anti-anxiety, general debility and anti-fatigue herb. To create a tasty sleep latte, have this an hour or so, before sleep.
The extra spices reduces the mucous properties of milk, turmeric is very healing and nutmeg induces sleep. Make with cow, coconut or almond milk.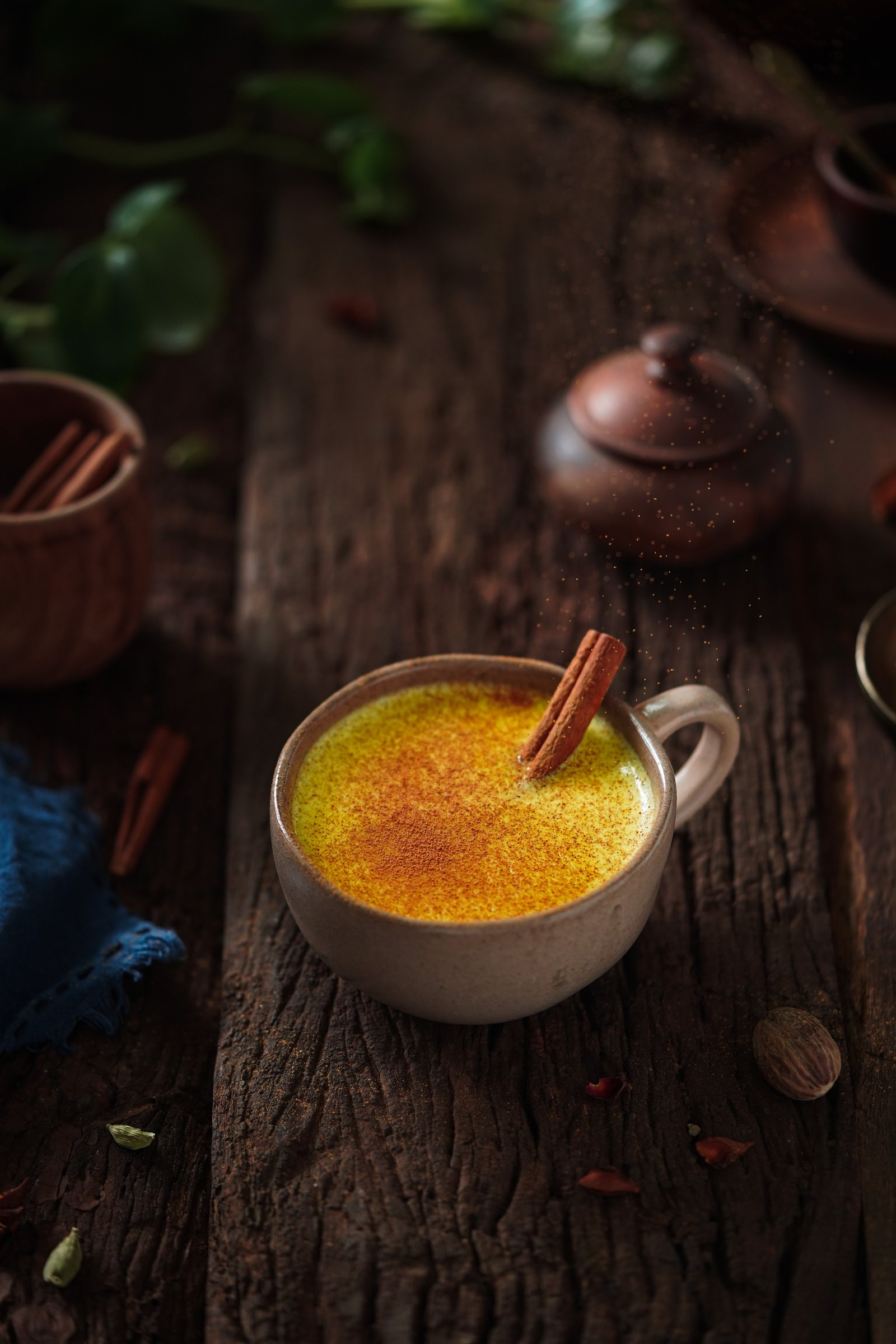 1 cup whole milk, add little water if you want to dilute
1/2 teaspoon turmeric powder
1/2 teaspoon ashwagandha powder
1/4 teaspoon ginger powder*
1/8 teaspoon cardamom powder*
1 pinch black pepper*
1 pinch or cinnamon stick*
3 saffron stigmas*
1/4 teaspoon nutmeg powder**
1/2 tsp maple syrup (optional -reduces dryness)
1/2 tsp ghee (optional- reduces body dryness)
*spices open body channels ** nutmeg supports sleep
Warm milk in a pan, add all the spices and simmer for 15-20min. Then pour in cup, add the maple syrup and ghee and enjoy this wonderful, ojas (immunity improving) producing, sleep supporting latte!
For a more straightforward recipe, warm 1/2 tsp ashwagandha and 2 pinches of nutmeg powder with a cup of milk, and sweetner, if you like it that way.
A daily regime, of half a teaspoon of ashwagandha powder with warm water, twice a day will provide the body mental and physical stamina and stability.
Note: most supportive drink for Vatas, for Pittas (if you feel too hot/or break out in red) tone down the spices a bit. Both Vata and Pitta require support for sleep, when imbalanced. For Kaphas- dilute the milk, avoid the maple syrup and ghee, spices support you. Kaphas usually sleep well, that's a gift of your constitution!!